We achieve our goals together.
We work together respectfully and value each other.
We act and think on an entrepreneurial basis. Our long-term relationships with our business partners in Germany and abroad are based on mutual trust and fairness.
We focus on the areas in which we have gained considerable experience over the course of several decades.
We face the challenges of the future with joy and seek new opportunities.
A company is only ever as good as its employees.
The success of our company is only possible with dedicated and competent employees.
Regardless of the company hierarchy, all our employees work on a responsible and independent basis and help to shape our company accordingly.
We support the concept of a work-family life balance: with individual solutions such as part time working, childcare and home office arrangements, we allow our employees to manage the different phases of their lives.
We view the nurturing of talented young employees and staff development to be very important.
We support our employees and trainees and offer them further training at both the internal and external levels.
We attribute importance to short lines of communication and an open exchange of views.
Our task is to respond to our customers' aspirations regarding quality each and every day.
We develop our products according to our customers' requirements.
We seek and support a close dialogue with our customers.
"Taking action is a matter of 'we' and not 'I"

Hannah Arendt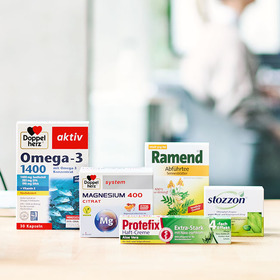 Queisser Pharma stands for modern, innovative and high quality products which maintain our customers' health across all the generations.
We support the strengths of our individual brands and seek new challenges.
We develop, manufacture and sell high quality products only.
We make sure that our products are manufactured using tested and high quality ingredients.
Our company and its employees are part of our region, to which we feel considerable loyalty.
We support our fellow human beings and participate in initiatives in Schleswig-Holstein which support the public good.
We believe that supporting voluntary work, personal effort and a child- and family-friendly living environment constitute an investment in the future and a contribution to our social responsibility.