These quality assurance standards were developed for pharmaceutical processes years ago by the WHO. Good manufacturing practice is thus a part of quality assurance and ensures that products are manufactured reproducibly in line with appropriate quality standards and are tested so that they are suitably safe for the health application purpose for which they are intended.
Certified quality of the source materials
The certified quality of the source materials used forms the starting point of the entire production process. What's more, at Queisser Pharma every Queisser product, over-the-counter medicines, medical devices and food supplements, is manufactured and inspected in-house according to strict legal requirements.
Queisser Pharma places the strictest possible quality requirements on the suppliers of active ingredients such as plant extracts. These certified suppliers are selected according to Queisser's high quality standards and inspected regularly. Most of the herbal extracts used by Queisser come from wild collections. Hawthorn, for example, is collected carefully by hand in the forests of Eastern Europe. Valerian, hop and other medicinal herbs are cultivated to high quality standards. The soil quality is carefully inspected, its pollutant and heavy metal content is measured and of course the use of pesticides is completely out of the question.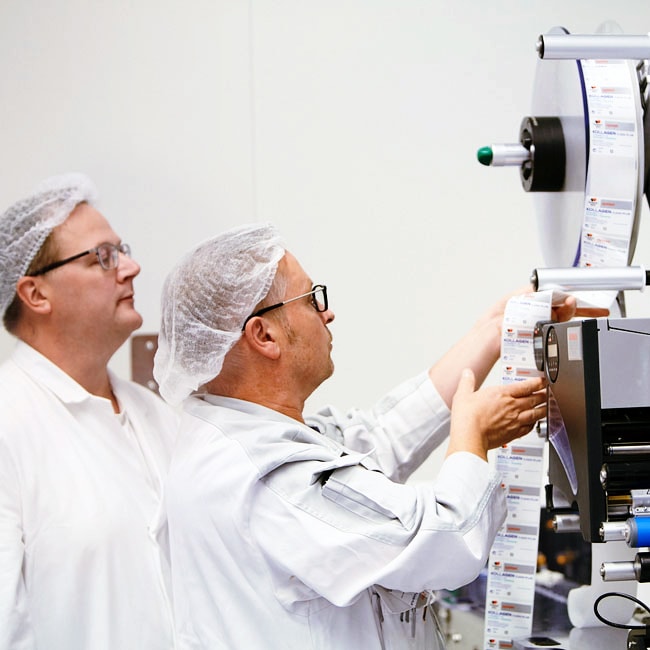 Examination in own laboratory
The time of harvesting is also strictly controlled. Ginseng roots, for example, need to grow for five years. Harvesting them prematurely means the root extract will contain considerably lower levels of the active ingredient.
Every batch delivered to Queisser Pharma is examined in our own laboratory in Flensburg to ensure that it is absolutely pure and free from pollutants, and only after the active ingredient content has been checked the raw material is released into Queisser's production facility. Due to its long tradition in the health sector and the subsequent know-how gained in manufacturing medicines, Queisser Pharma has its own development department with a dedicated testing laboratory for product manufacture.
Following the rules of nature
"We exactly do what we can do best. As we are good in many ways, we hardly outsource anything to guarantee high quality," says Dr. Sabine Lorenzen, Inspection Manager at Queisser Pharma. These high quality standards also apply to the components used in the production of our tonics.
Every year over 4 million bottles of Doppelherz tonic are filled and dispatched from Queisser's factory in Flensburg. For the tonics, the active ingredient and ethanol content, the density of the liquid, the sugar content, the flavor and aroma are checked. Naturally no artificial flavor enhancers are added. It is even possible for tonics to vary in taste depending on regional differences in the components and the climatic conditions at plant maturity which is clear proof that these products are subject more to the rules of nature and less to chemistry.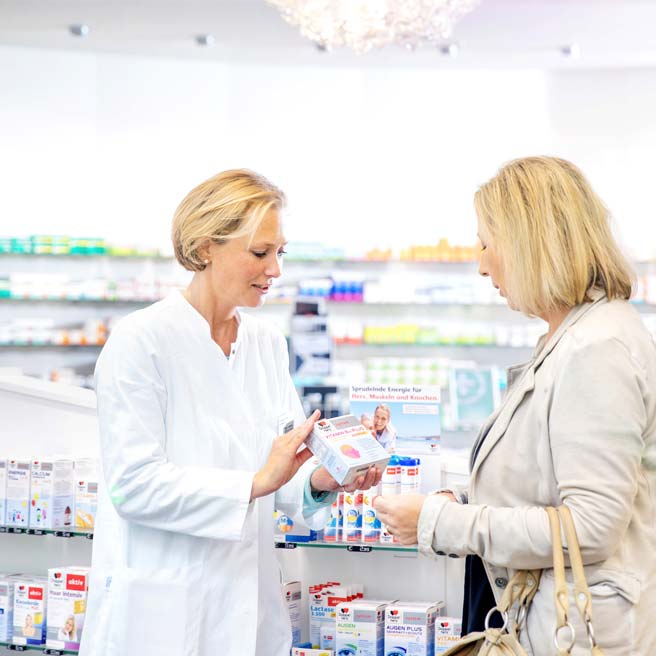 The active ingredient alone is not yet a medicine or a food supplement. Before an active ingredient or a mixture of ingredients can be placed on the market, the substances must be converted into a pharmaceutical form. At Queisser we guarantee constant and verifiable quality for all products by using specified manufacturing parameters and compiling comprehensive documentation of the validated manufacturing processes. Queisser Pharma, like every pharmaceutical manufacturer, is regularly inspected by the authorities to ensure that manufacture complies with the German- and EU-guidelines.